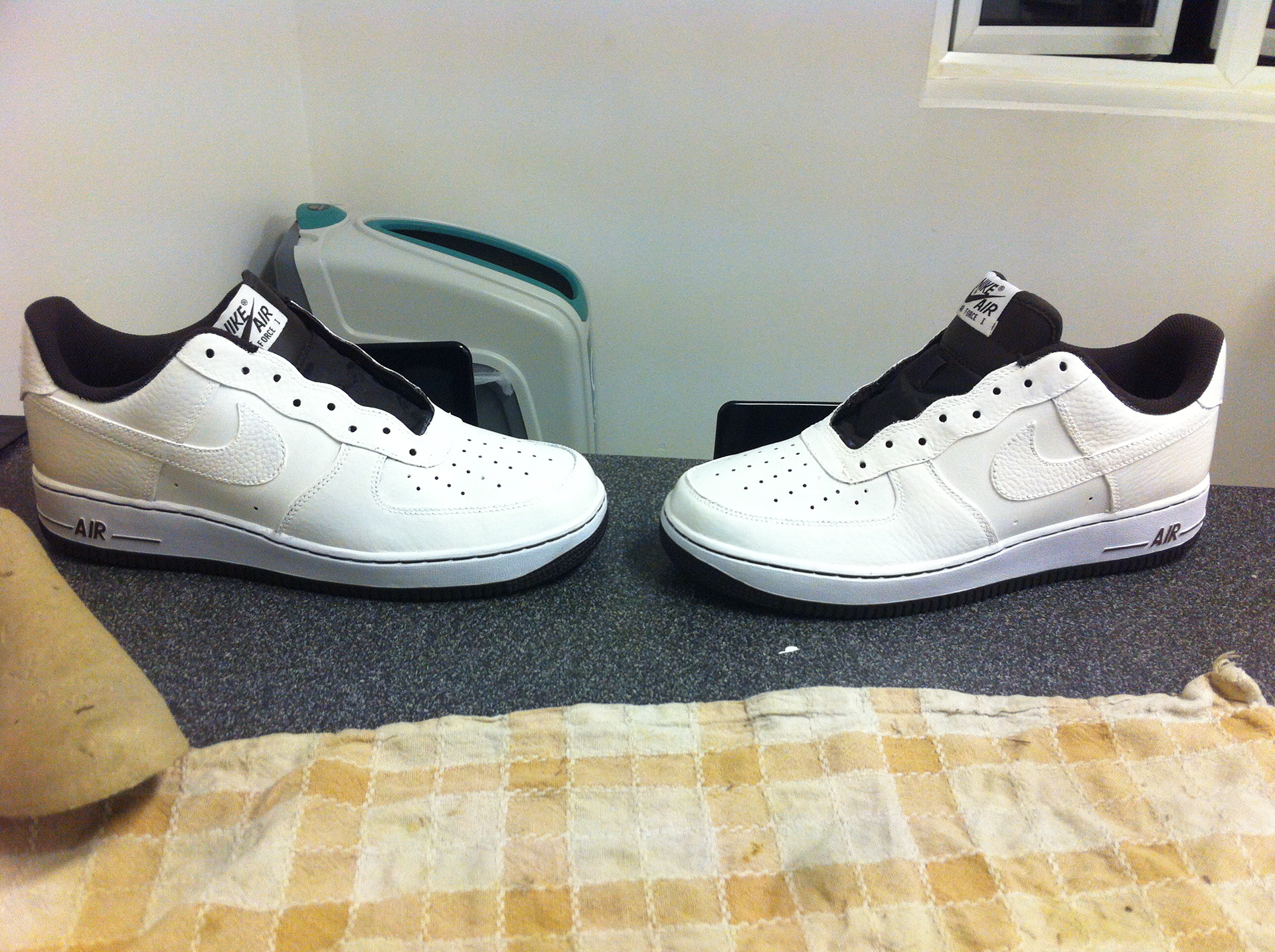 Originally these trainers were brown but with 5 layers of white they finally got a base coat.. It was a long proccess
but its a lot easier to paint white rather than brown.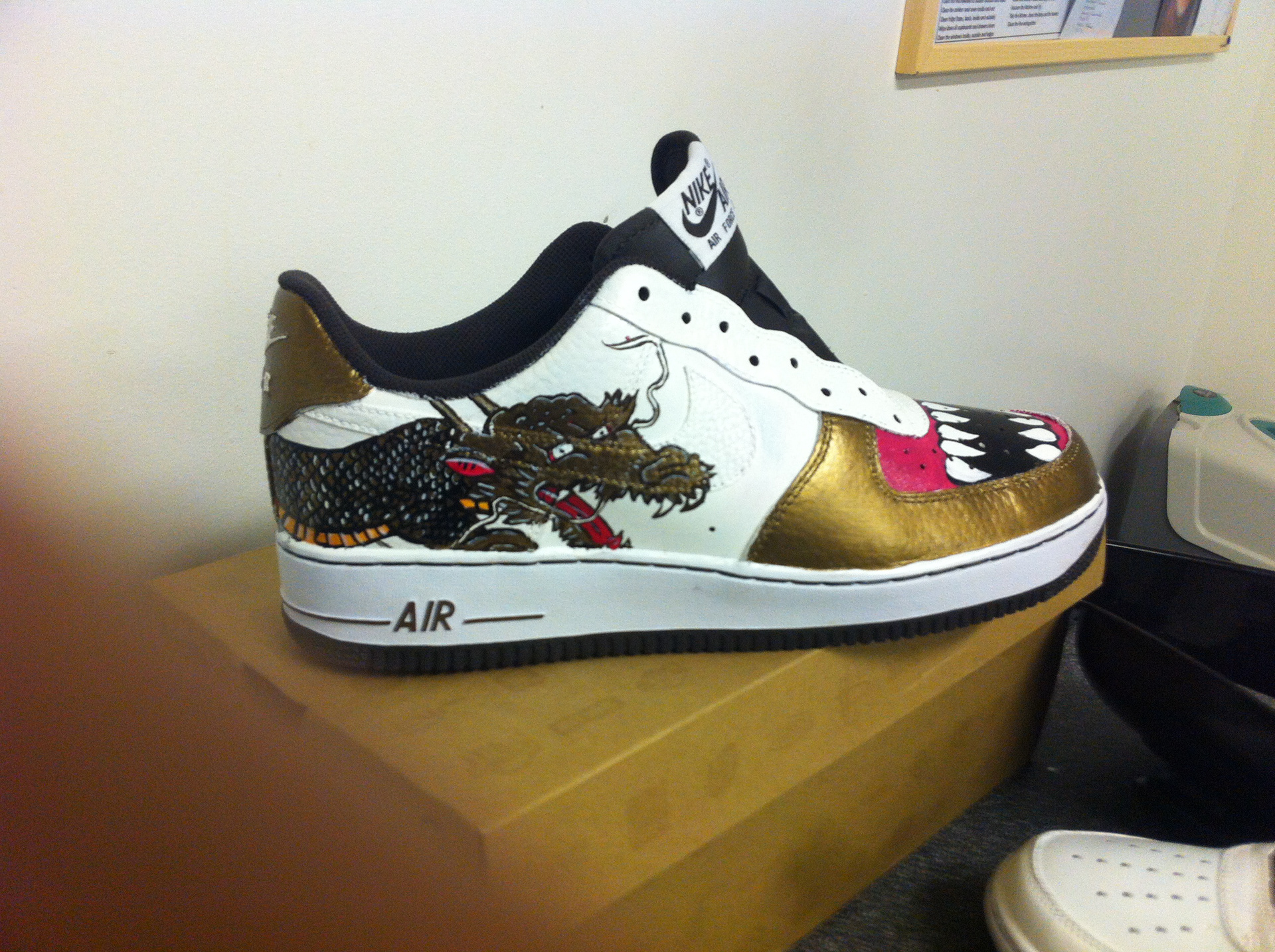 I added the dragon and teeth to the front.. I didn't like the scales on the dragon I changed them becuase the black and white highlights made the trainers look messy.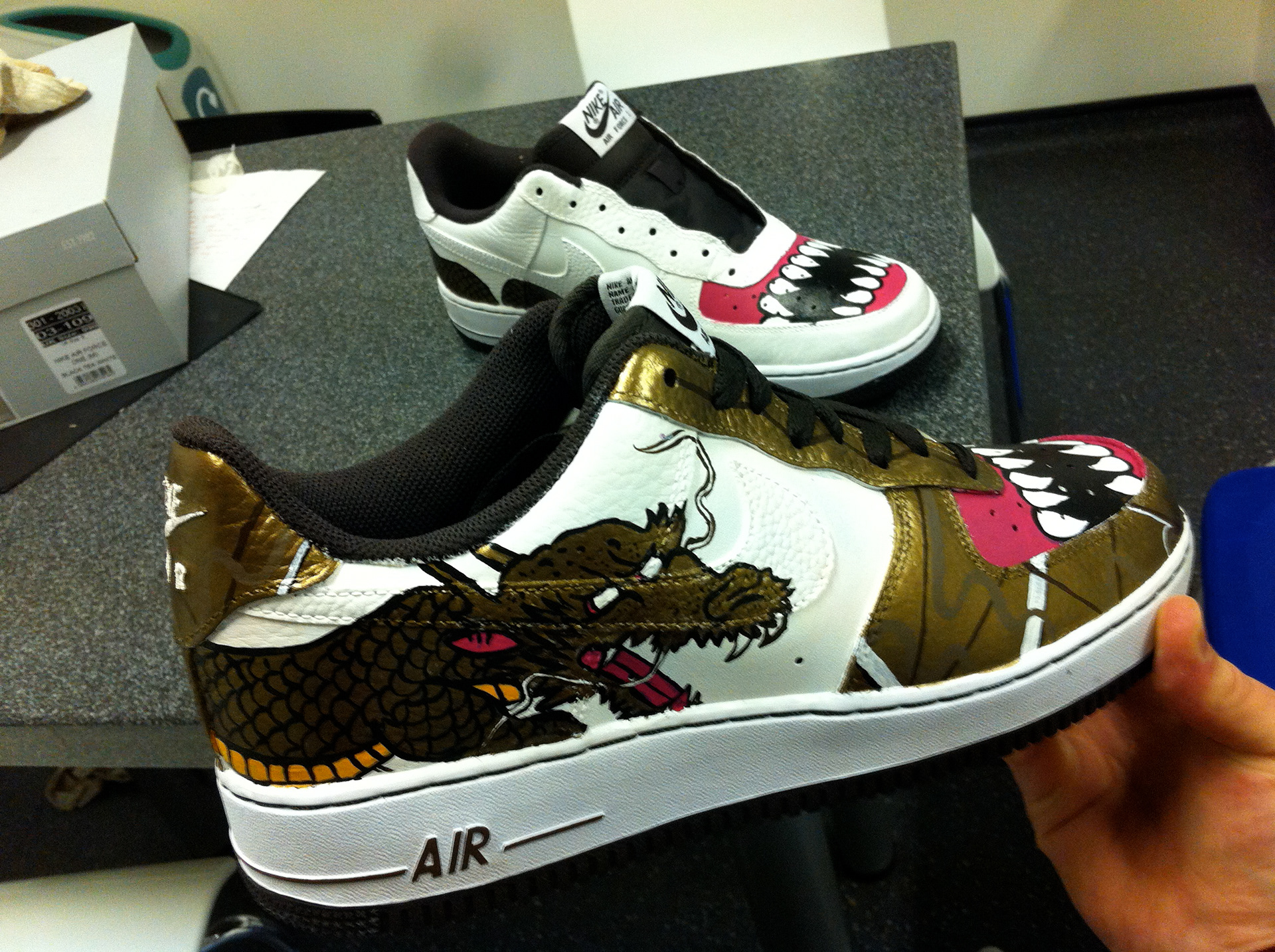 I then added extra details...
And after with an acrylic finisher they are finally complete.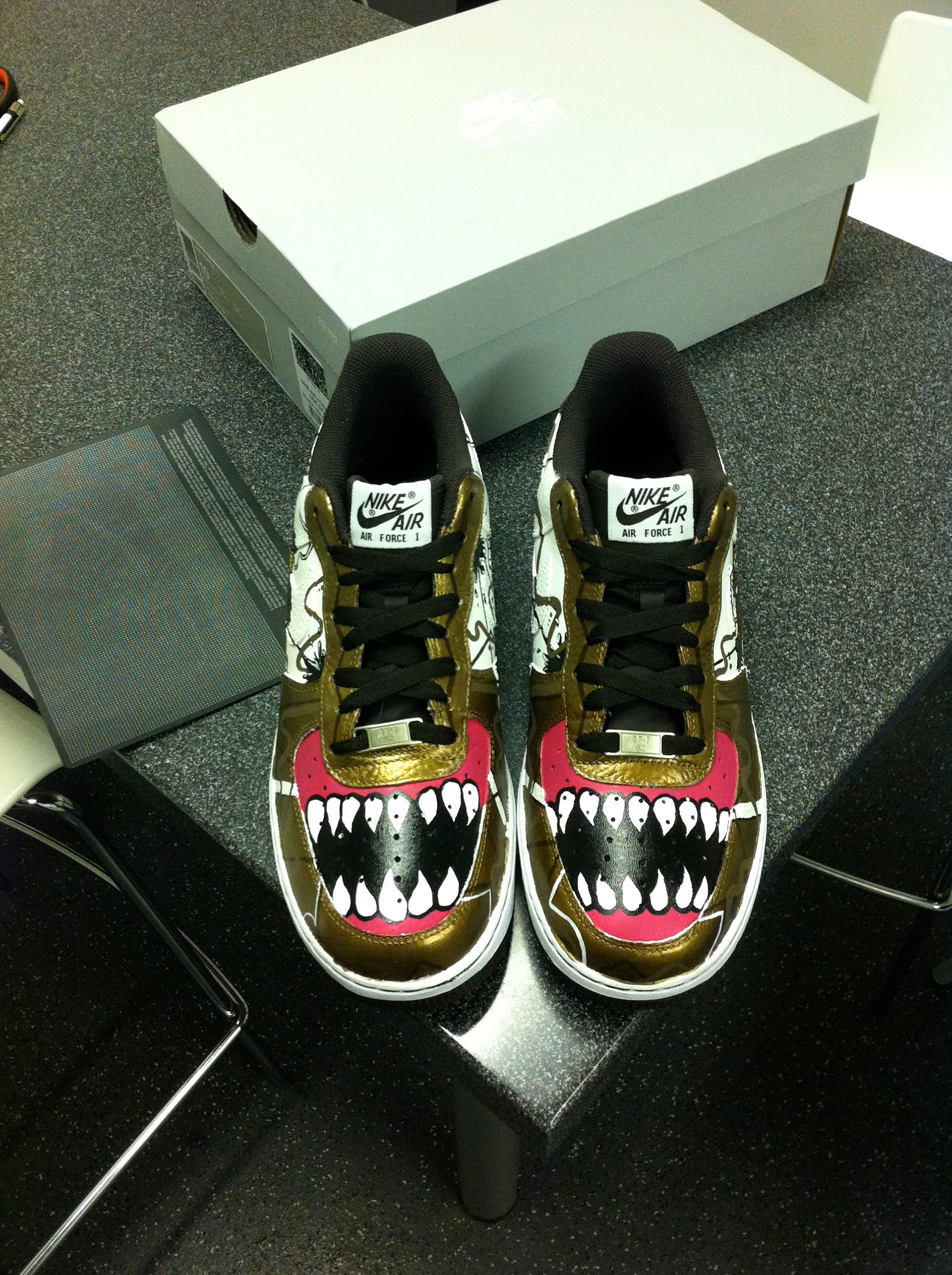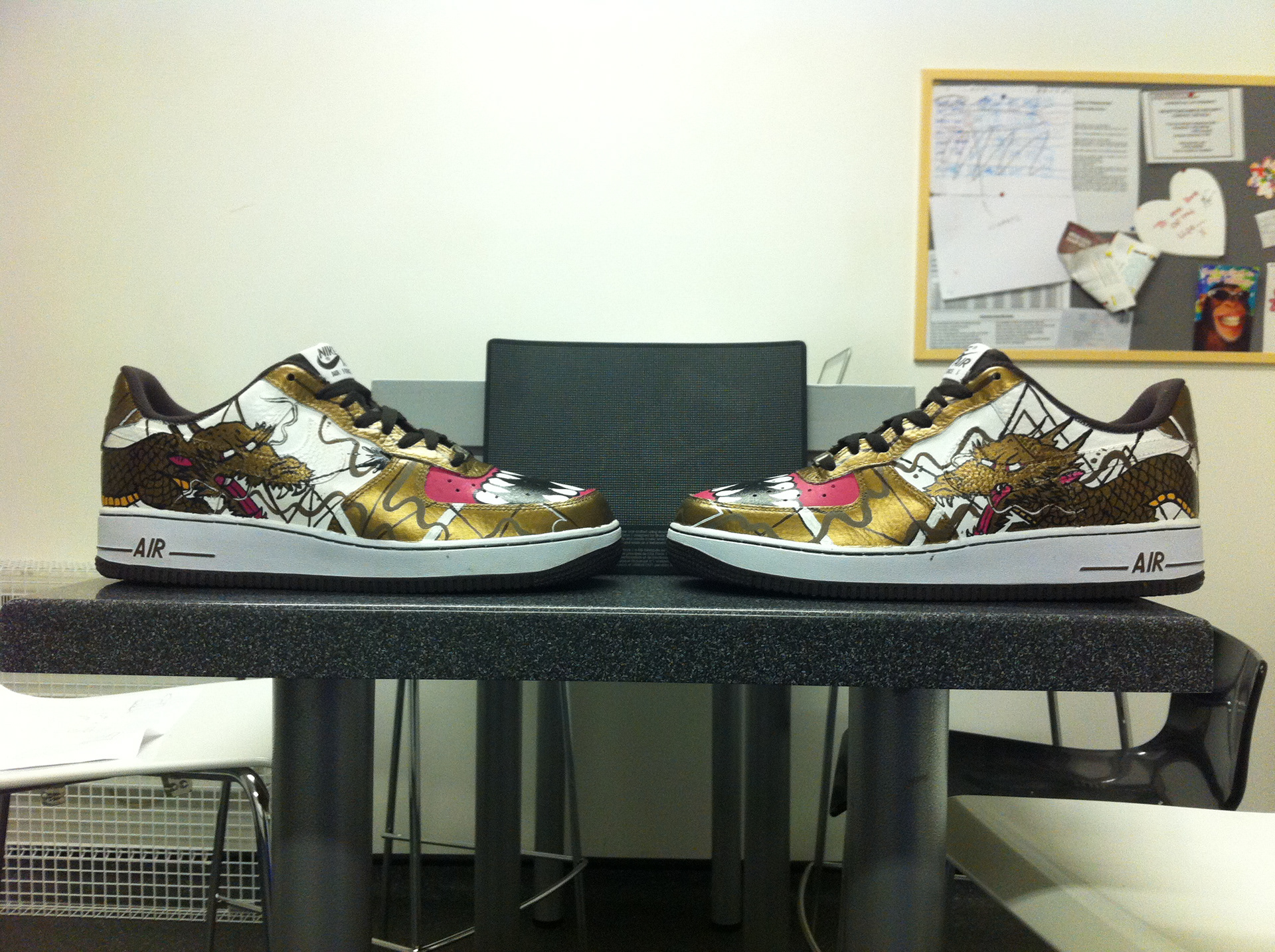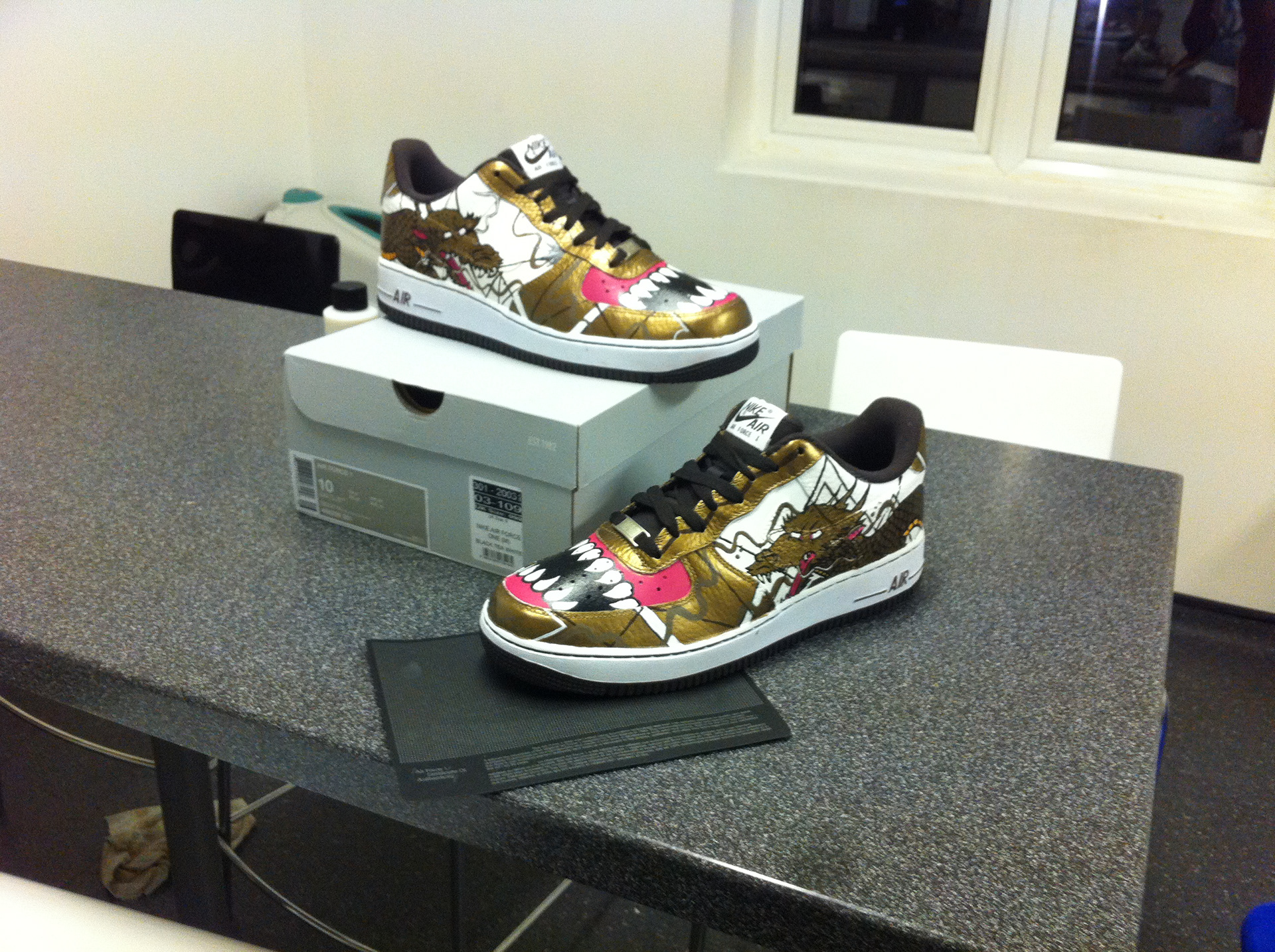 Some feedback or an appreciation would be brilliant thanks for your support.