IDST Competition project.
Everything about one thing.
  I chose spray paint can because its something thats not mainstream and its such an important tool in the street art world that needs acknowledgment. Its a tool thats important to me as i do street art as a hobby and I used to do it professionally when i was younger and the main tool i used was a spray paint can. I want to create a magazine/book to inform the audience what it is, how it works, where its made, techniques and what it can be used for. The focus will be primarily on the spray paint can being used in the street art world rather than DIY. Spray paint is everywhere either good or bad its something that is ignored or seen as vandalism but there are some amazing works of art which is created by spray paint and I wanted to show what is possible with a spray can either it be through stencils, graffiti or street art. Furthermore I wanted to examine why is the spray paint can used as the main tool in the street art world. In addition to looking at the spray paint can Im going to be looking at the tools used for the spray can. Which will be spray paint caps and exploring different caps and how each cap effects the spray paint can.
Beginning this project was hard for me my first idea was to do smoking, But it was just going to turn into a stop smoking campaign. Which is unoriginal. So I changed to street art, But that again was to broad and i thought why not do oak trees. But then that's not interesting and also I couldn't put a personal touch or felt passionate about that. Therefore I went back to the street art and decided to do spray paint can which can have a street art element to it and I can make it interesting and original.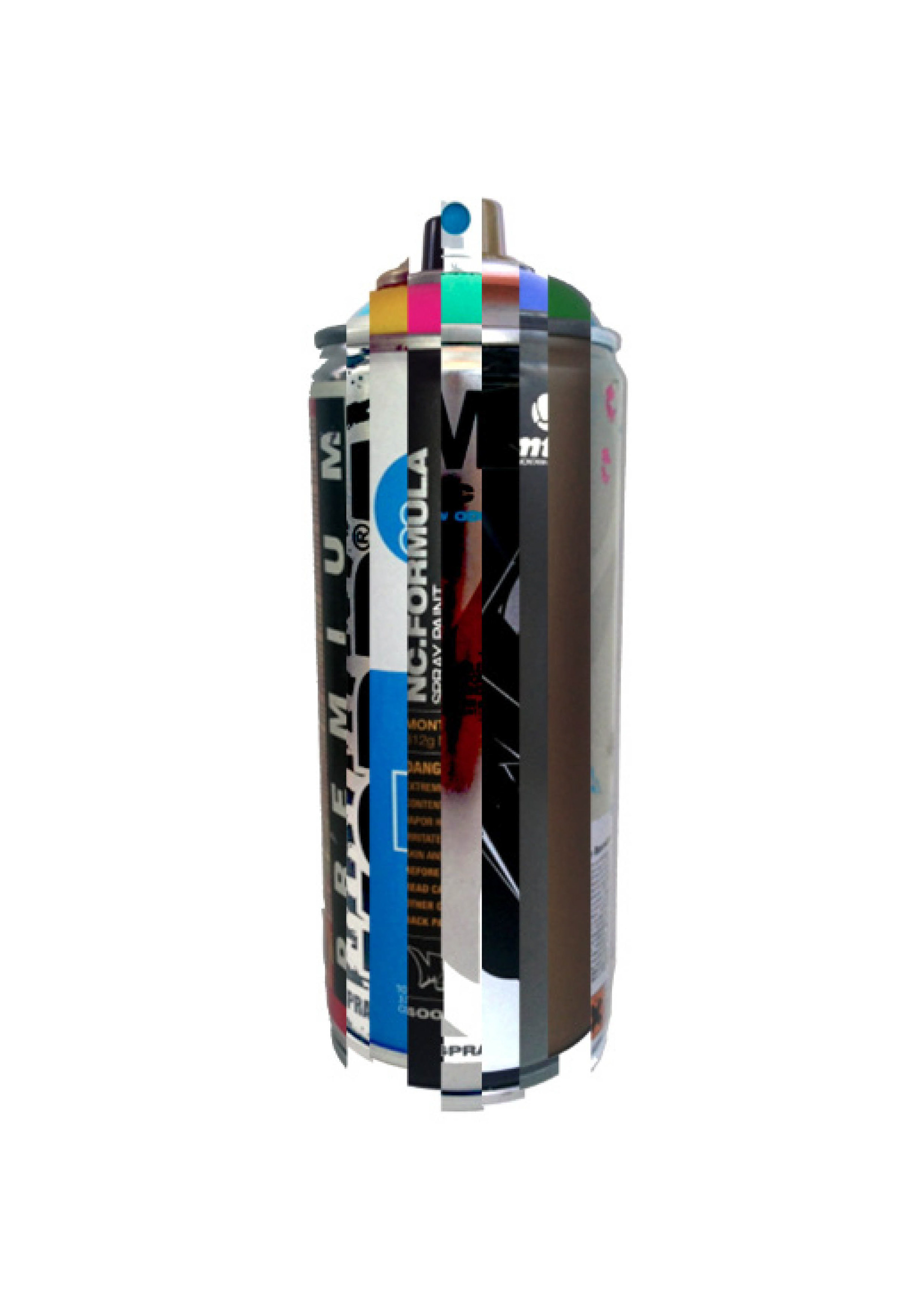 I really enjoyed doing this and the results that came out of it. I originally wanted to add a page where you can see what the differences are in the different brands of spray paint. I Chopped each can part up and added them together to show each brand.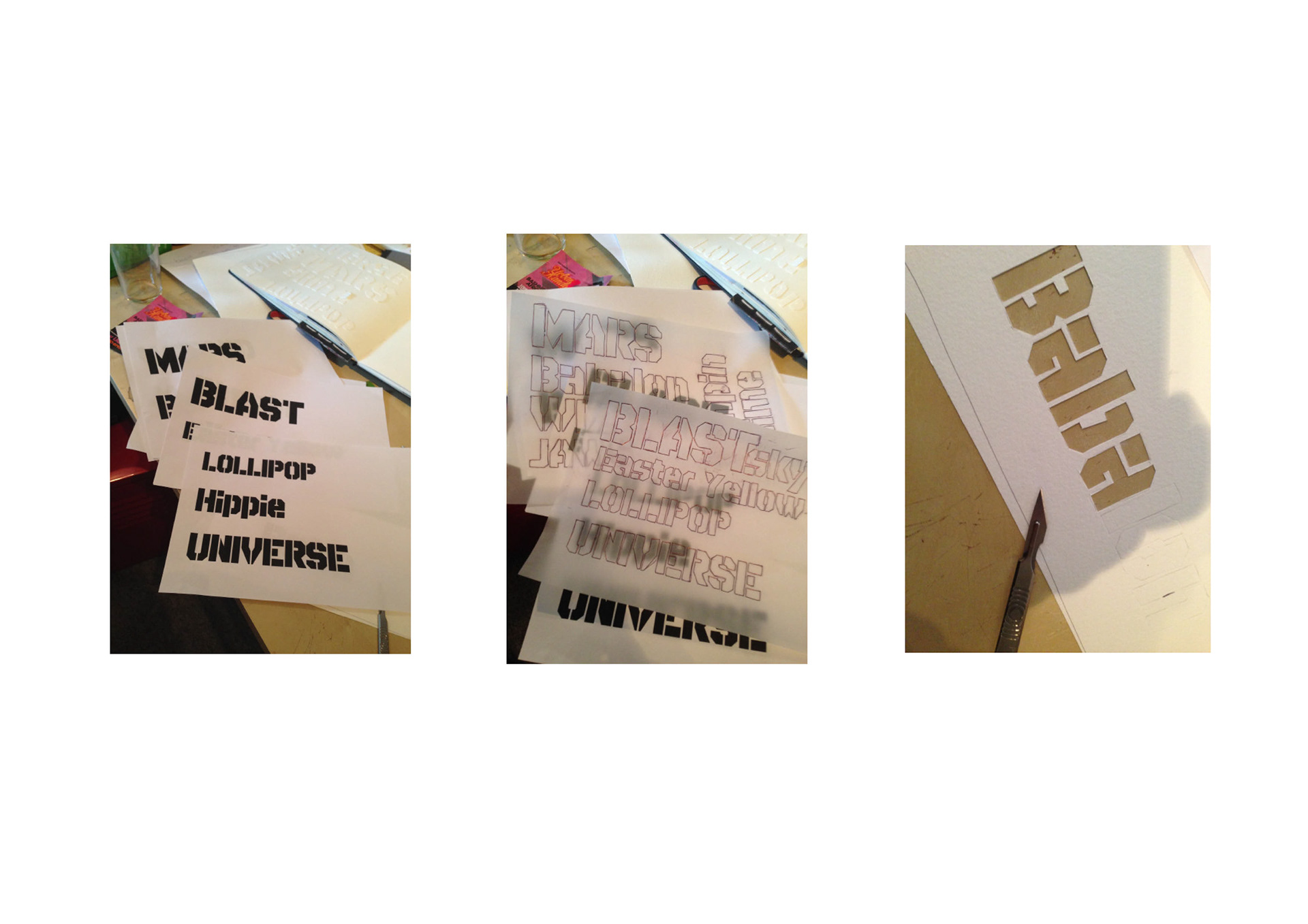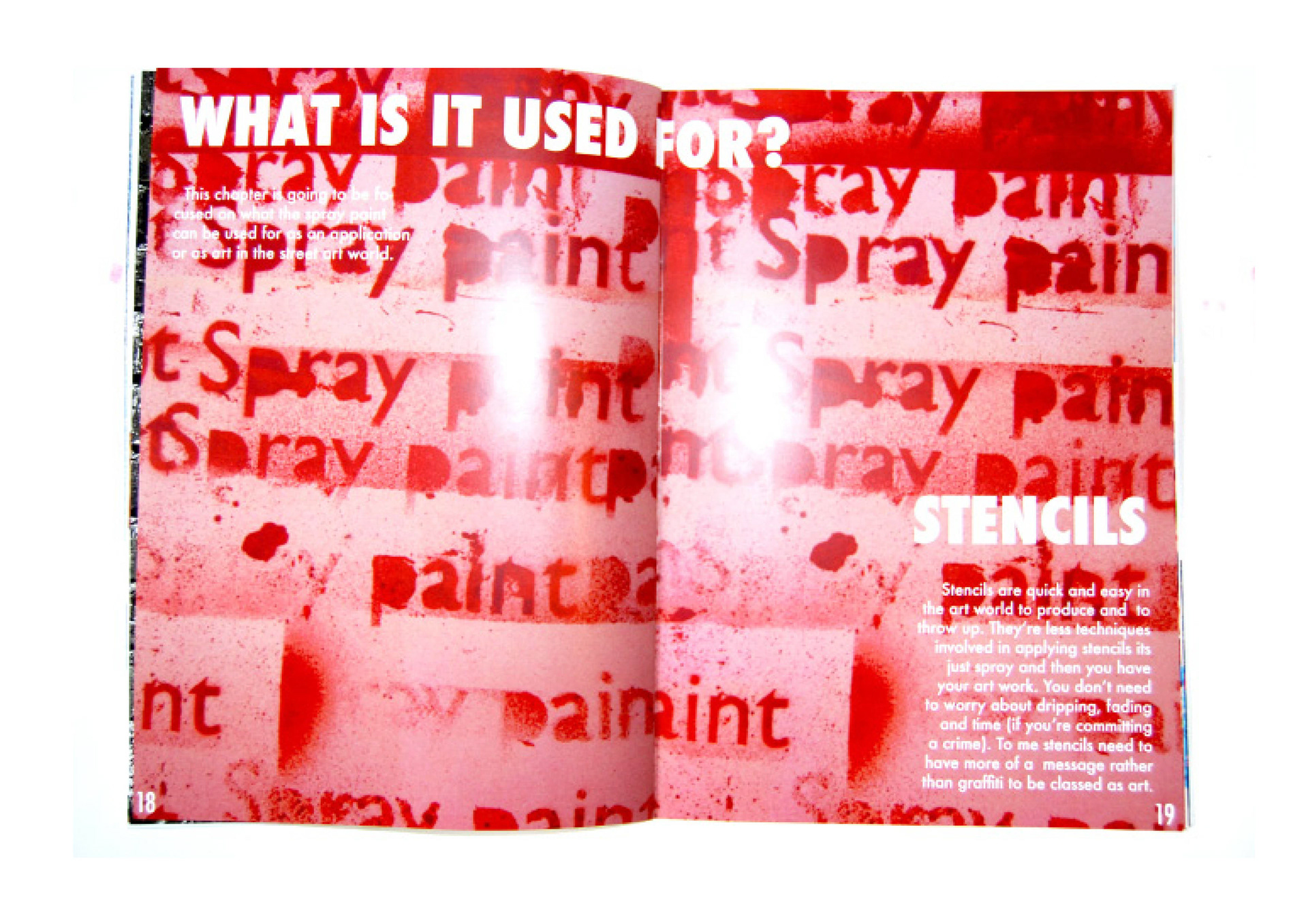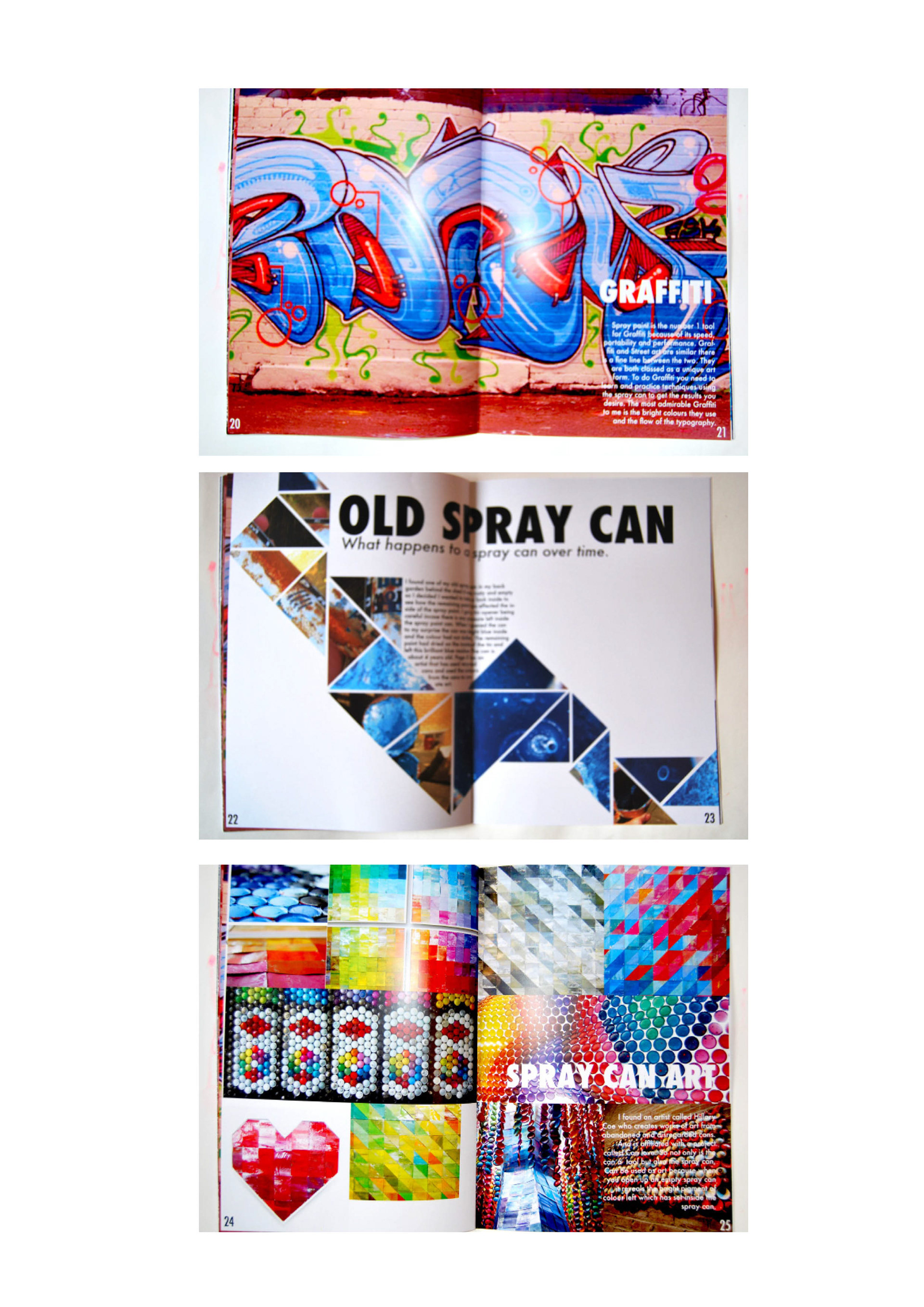 Graffiti page
-  simplicity like the last page with the stencils like I said before should of done more pages similar to this.
This page is out of place. In all honesty I added this page to fill the book because the book is a little thin. But overall the page worked out well.
With this page there is too much going on and the images are overpowering the type.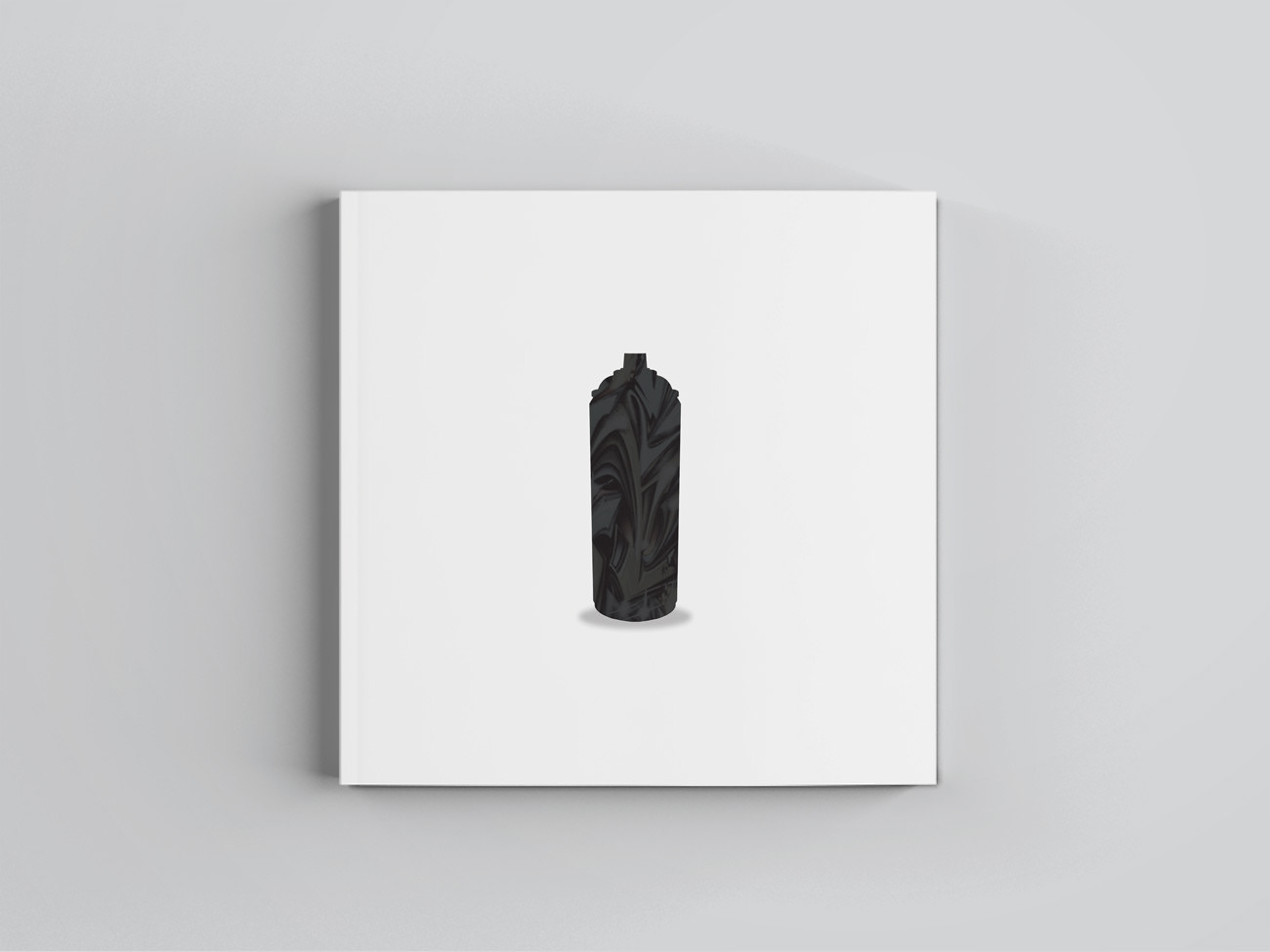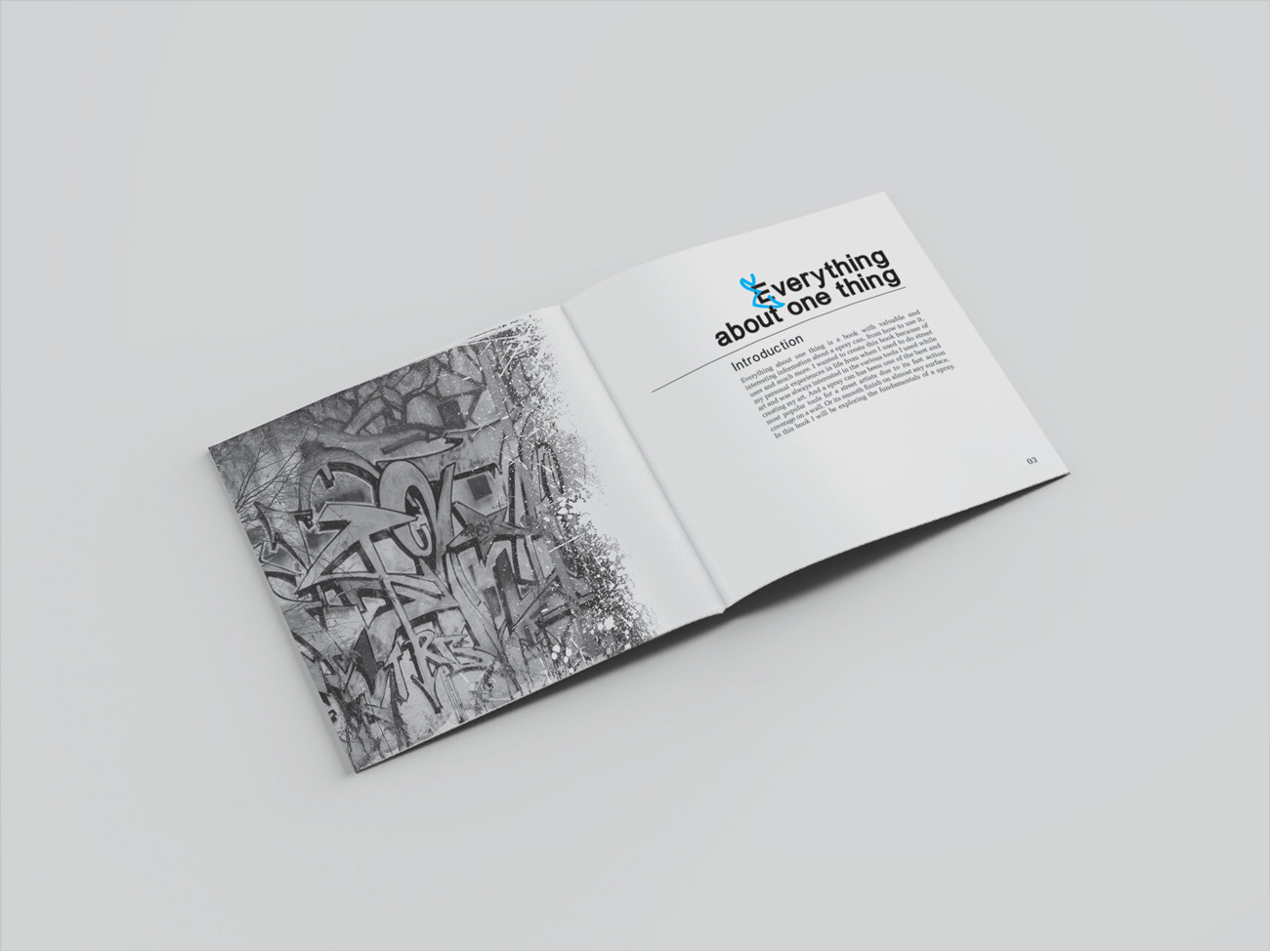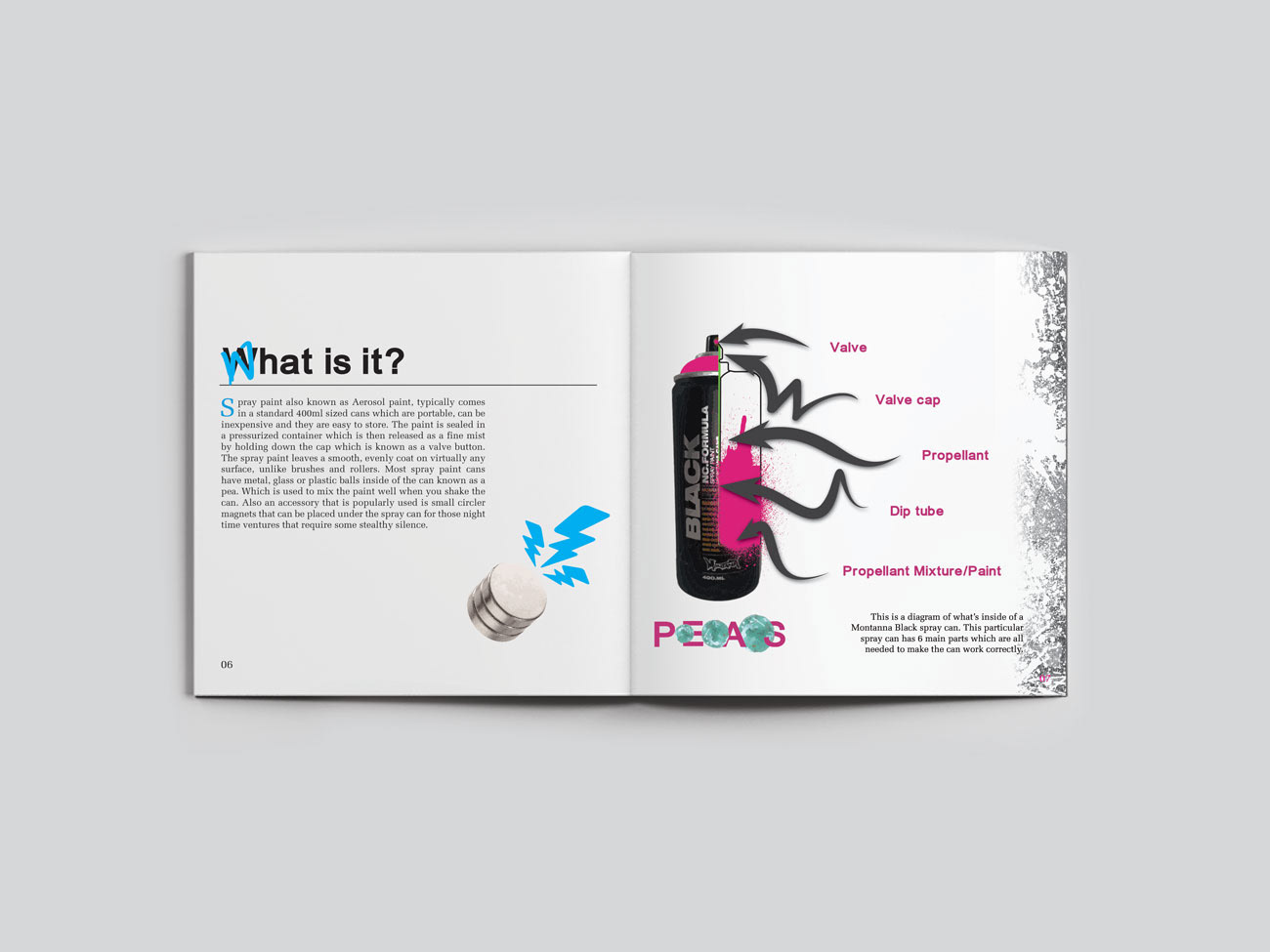 After creating the original book. I then revisited the book and changed the layout. I changed the book to be more simplistic. And have an overall aesthetic thats fresh and clean. 
This is a slide show of my process which I had done on Indesign. If you would like a download of the original PDF file please just send me a message.
I also managed to blow up the spray can to see what would happen. I had the idea of putting paper around the can which is on fire and then when the can exploded the paint would splatter onto the paper however that never happened and the can just exploded.